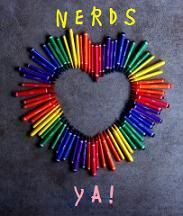 If you haven't heard yet, the
Nerds Heart YA Shortlist
was posted recently! Okay, so maybe you have heard that - but do you know what it is?
The Nerds Heart YA Tournament is a battle of the books for underrepresented YA literature. Specifically, it highlights books that:
Were published in 2010
Have received minimum press on blogs
Feature characters, or are penned by authors, who fall within the following categories: Person(s) of Color (POC); GLBT; Disability; Mental Illness; Religious Lifestyle; Lower Socioeconomic Status; Plus-size
I am SUPER excited about this tournament because I'm a first-round judge! Heather from
Book Addiction
and I will be co-judging the two books below and sending one on to the second round, where Kai from
Fiction State of Mind
will take over.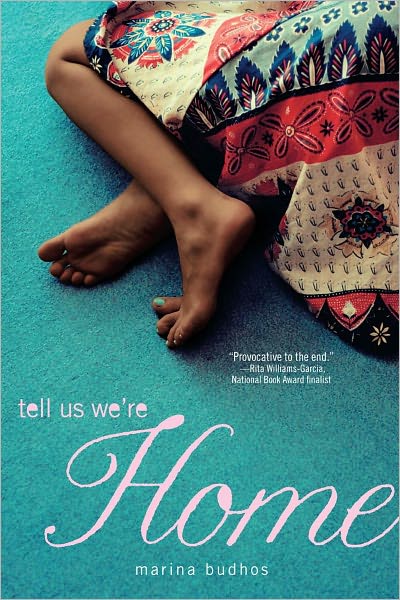 Tell Us We're Home by Marina Budhos
(So, I'm showing you the paperback cover because, personally, I like it so SO much better than the hardcover, which you can go look up on your own if you really want to.)
Here's what seems to be the inside flap or back cover synopsis:
Jaya, Maria, and Lola are just like the other eighth-grade girls in the wealthy suburb of Meadowbrook, New Jersey. They want to go to the spring dance, they love spending time with their best friends after school, sharing frappÉs and complaining about the other kids. But there's one big difference: all three are daughters of maids and nannies. And they go to school with the very same kids whose families their mothers work for.

That difference grows even bigger—and more painful—when Jaya's mother is accused of theft and Jaya's small, fragile world collapses.
When tensions about immigrants start to erupt, fracturing this perfect, serene suburb, all three girls are tested, as outsiders—and as friends. Each of them must learn to find a place for themselves in a town that barely notices they exist.
Marina Budhos gives us a heartbreaking and eye-opening story of friendship, belonging, and finding the way home.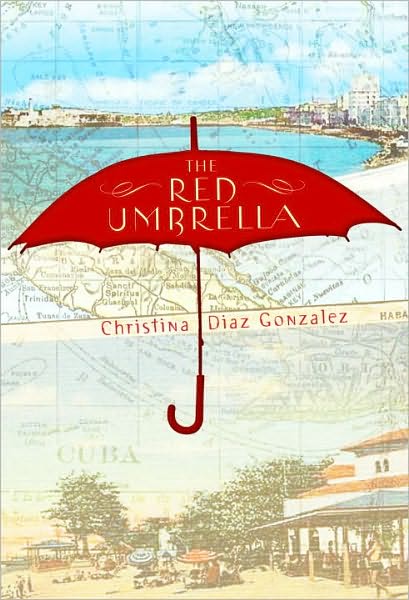 The Red Umbrella
by Christina Diaz Gonzalez
(Lots of people I know have read and enjoyed this one, and I actually haven't yet, so I can't wait!)
From the publisher:
The Red Umbrella is the moving tale of a 14-year-old girl's journey from Cuba to America as part of Operation Pedro Pan—an organized exodus of more than 14,000 unaccompanied children, whose parents sent them away to escape Fidel Castro's revolution.

In 1961, two years after the Communist revolution, Lucía Álvarez still leads a carefree life, dreaming of parties and her first crush. But when the soldiers come to her sleepy Cuban town, everything begins to change. Freedoms are stripped away. Neighbors disappear. Her friends feel like strangers. And her family is being watched.

As the revolution's impact becomes more oppressive, Lucía's parents make the heart-wrenching decision to send her and her little brother to the United States—on their own.

Suddenly plunked down in Nebraska with well-meaning strangers, Lucía struggles to adapt to a new country, a new language, a new way of life. But what of her old life? Will she ever see her home or her parents again? And if she does, will she still be the same girl?
Expect to hear more about these two books sometime in early June, and see which one will move on to the next round!